A couple Sundays ago was Mother's Day. I've only experienced one other one, and from that experience I assumed it was supposed to be a sunny spring day where mom sleeps in and gets breakfast in bed. This year was a completely opposite sort of day.
We woke up early and drove for hours so mom could play the oboe, and it was really cold and rainy and snowy! Then we went to eat something called brunch at a very old beautiful hotel.
While we were waiting for our table I splashed in puddles, which amused and annoyed mom.
Then we walked around a big pond at the hotel, and I found mom a bouquet of flowers but she didn't let me pick them.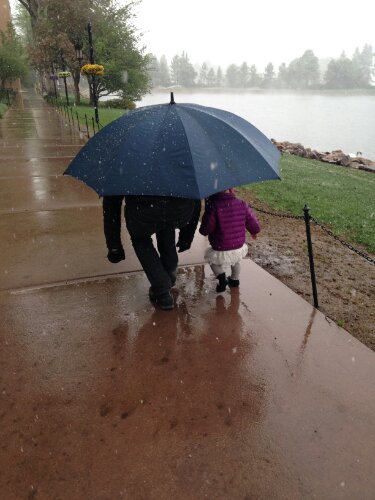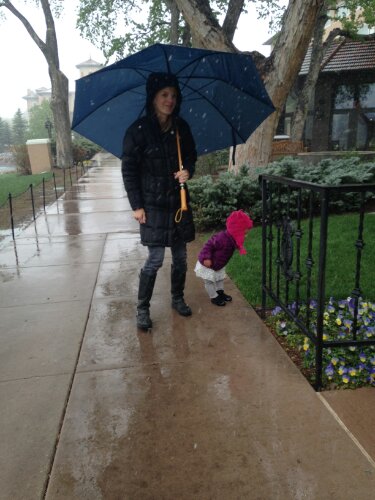 Happy Mother's Day, mom! It was a special day full of memories and good food, and delightful puddles and snowflakes.