I turned three years old today!
This morning mom and dad woke me up singing me the happy birthday song and gave me my presents! (A ballerina puzzle and ballerina book, in case you were wondering). Grammy and grandpa sang to me on the phone and watched me be surprised by the dollhouse they got me.
Then I played dollhouse and tea party all day. Little bother was allowed to play with me because I was feeling nice.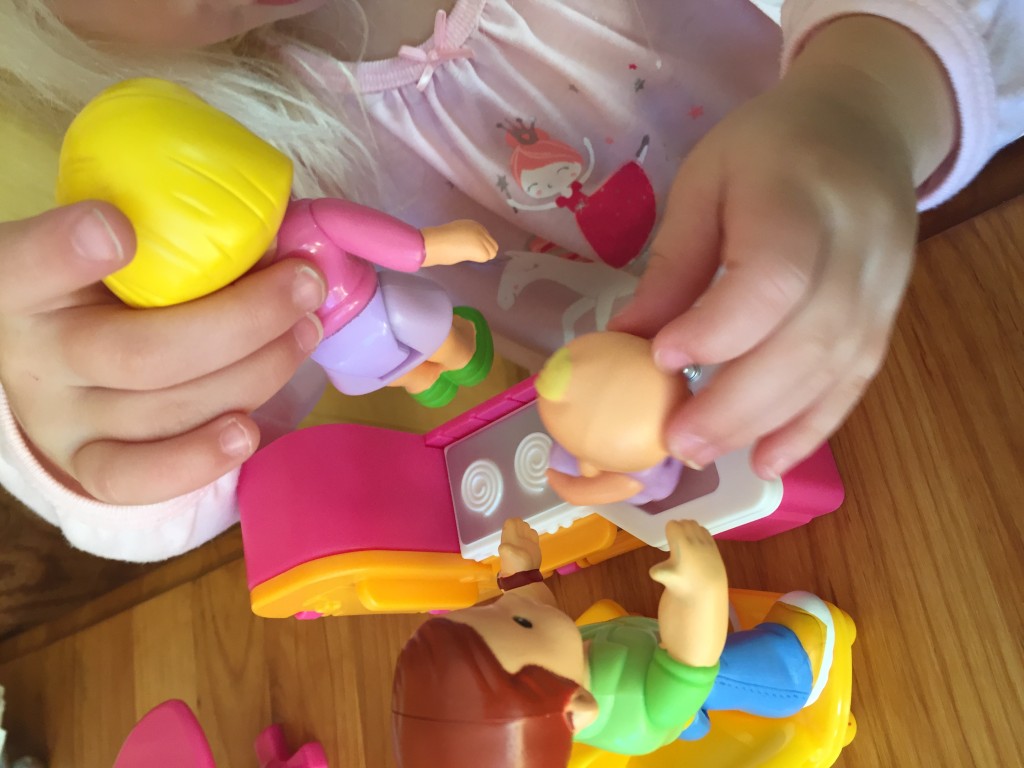 It was a good third birthday.
Even if mom made us go to the doctor for our checkups. I don't want to talk about that. Except to say that little bother had to get shots and I didn't.
So, happy birthday to me!!